Based on a somewhat accidental discovery that when I took the poison blocks out of the rat bait/trap stations and left the rod they were on stuck in the ground next to the station the possums went for them like crazy, I made some possum feed stations that deal with the problem of rats hauling the poison blocks away before the possums can get to them. The main problem apart from rat theft is that the stuff dissolves in rain so you need to both lock it down and keep the rain off it, which these do. The two holes in the bottom are for threading through a loop of wire to hold the bait: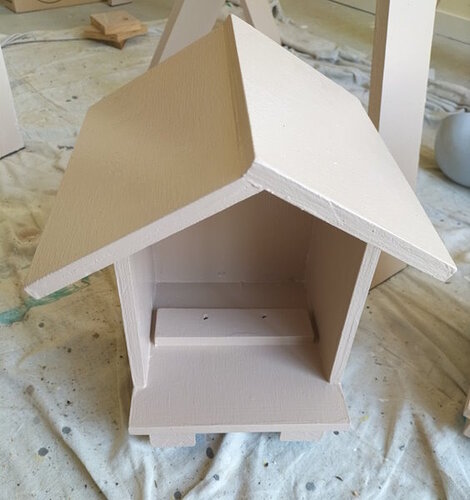 (I have a lot of that paint thanks to the plonkers at Mitre 10 who mistinted a 4L tin of it). Since they're going to be sitting in/on soggy leaf mulch I added some extra waterproofing to the feet, those super high-tech standoffs are relatively indestructible, easy to wash clean, and easily replaced if one gets damaged: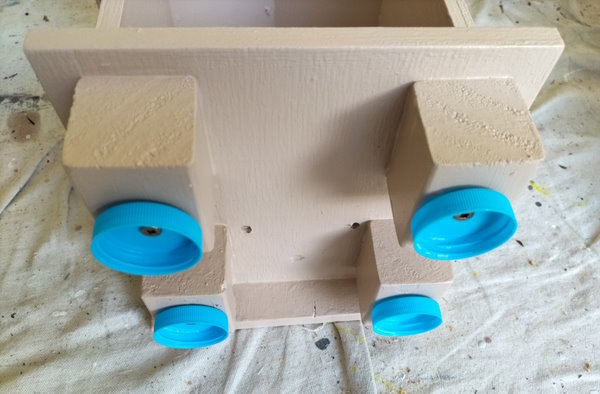 This should finally solve the problem of rat theft of possum bait.
Oh, and just got another one with the crossbow a few minutes ago. So far this year that's Timms, 1, Timmy, 1, Crossbow, 2. Now if I could just mount that thing in a drone…