Some people have reported issues with synching in the Trap.NZ app. We've fixed a few bugs related to synching so please make sure you have the lastest version. We hope to make synchronisation a lot more robust in the next release of the app.
If you do find that the app is continuously giving errors when you synchronise you may need to clear the app data completely. On iOS the easiest way to do this is to delete the app and re-install from itunes.
On Android you will need to go into the App settings and delete the app data. Uninstalling and re-installing the app may not work as the data is saved separately.
Note that this will delete any data you have collected in the App since the last successful sync.
1. Go into your settings and select Apps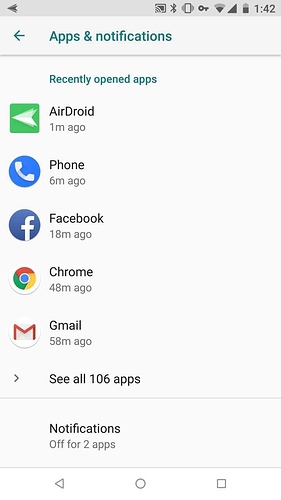 2. Select the Trap.NZ app and then press the Force Stop button (if the app is currently running).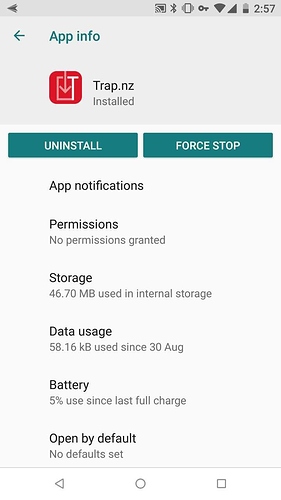 3. Then go into Storage and press the buttons to Clear Data and Clear Cache.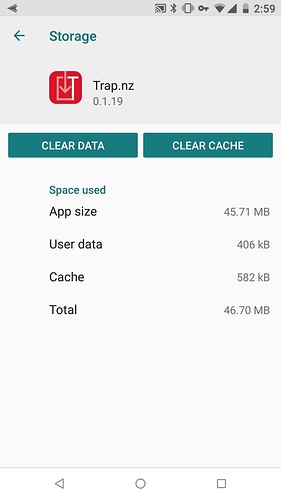 Once this is done you will need to log back into the app and synchronise the project again.