I'm getting pretty tired of constantly being asked to turn on my location service on my Android phone.
I don't mind it when I'm starting up trap.nz, that's fair enough. But it's about 20 times a day. When the little dialog box pops up and I have to click "No", twice.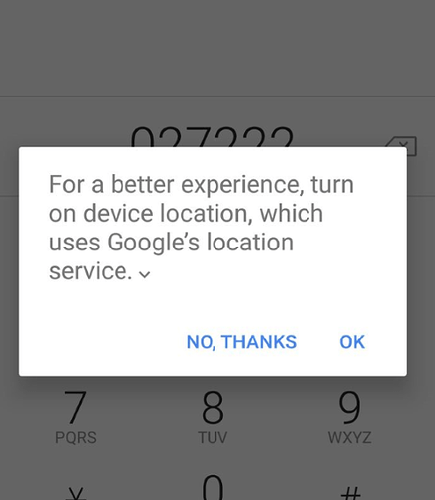 The only way I can stop this from popping up is to restart my phone. But then as soon as I use trap.nz, it starts again.
Also, the location service on my phone is just being turned on in the background, I suspect it's trap.nz doing this: