Hi, this morning I saw an interesting post on FaceBook relating to how rat catches go down over winter, with the writer wondering why.
So I decided to look at our catch rates each month and see if we observed the same pattern here at South Titirangi Neighbourhood Network.
This is the chart I get: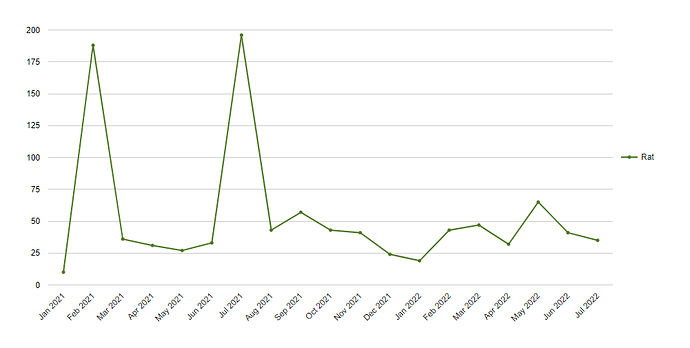 Now, straight away I see we have 2 months where the catch total is around 200. This can not be correct, we simply don't have that many devices out there.
So I checked the trap records and for both of those months, we caught nothing like that number. In February of 2021 we have 6 records, with 1 catch each - so a total of 6. And in July of 2021 we had 35 records with 1 catch each, so a total of 35 catches.
Can someone check this please? It's important this report is accurate.