On the map for the home screen of the project there is a table with the catch data.
For the column of monthly catches, it doesn't match the number of catches in the reports section.
Is this figure the Average number caught per month rather than an absolute number caught in the previous month?
For example here is the table for 18th July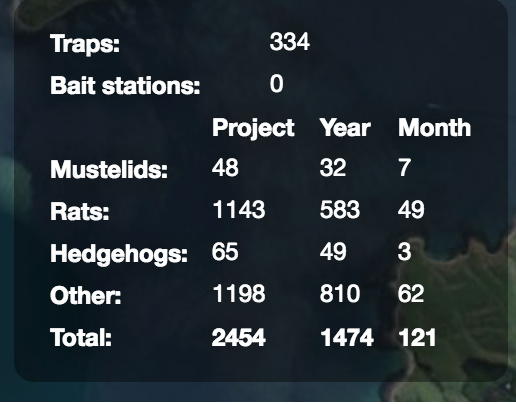 The bottom line from the "Catches by Trap" report run from 18th June to 18th July shows:
25 Mice
22 Rat
1 Stoat
1 Weasel
1 "Unspecified"
Total: 50