Hi, just when I was thinking I wasn't catching anything, fresh mustelid on Magic Carpet. What type is this? Stoat?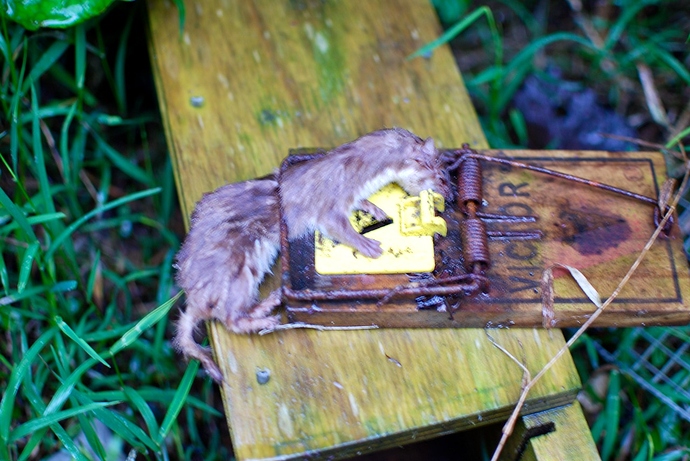 Weasel no black tip on tail.
Yep weasel, no black tail tip and note how small it is relative to the Victor trap.
Yup, def a weasel. Also note how short the tail is - almost stubby. Stoat tails are longer relative to their body length. Keep trapping there keeping the dead weasel in the box as bait - you may bag more of the same family.
Thanks, I'd love to get a couple more.